Snakes & Ladders
Introduction
sl is a curses based Snakes and Ladders game. Upto 6 players can play this game. The UI is simple and intuitive. Users can design and save their own boards.
sl was originally developed as a OOPC project in November 2000. We recently revived the project and ironed out the kinks in the game.
Entertainment for the whole family.
Screenshots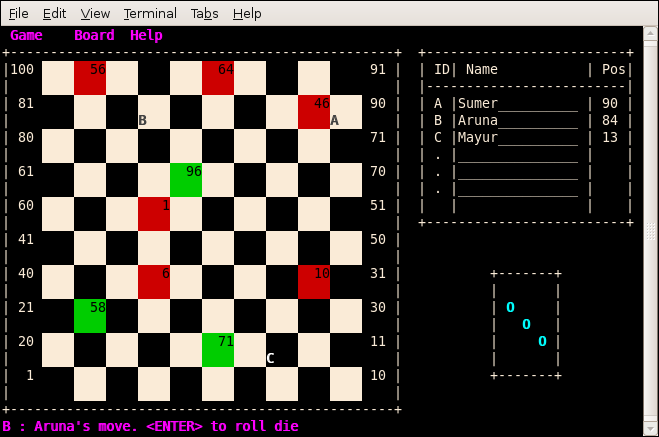 Downloads
Feedback and Suggestions
Send mail to the email address mentioned in the package.
1798